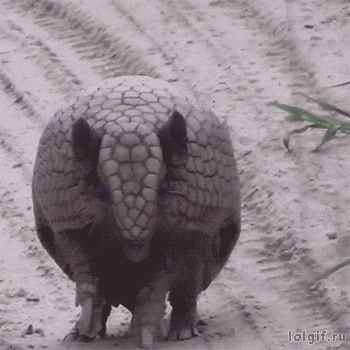 My house has an office, which is supposed to be a third bedroom, if the occupant of said bedroom remained tiny and didn't require things like personal space or furniture. The color scheme is a gray/blue wall with dark wood floors, white trim, and blah blah blah blah blah boring boring boring.
I dream of having my own space, a tiny shed of my own to be my office, study, outlet of creativity, and secret nap-atorium.
I think I'm closer than ever before to attaining this glorious lair but until it's a real thing, I simply dream. And that's 80% of the fun of a fantasy escape room, right?
The walls would be in jewel-toned, in deep emerald or sapphire because they are are my favorite and I don't have to worry about pleasing anyone else or having it match other rooms or feng shui or anything. I like it, therefore I have it.
Furniture is minimal. The desk is along table with a single desk lamp. Most of the light will come from the half-wall windows that wrap the eastern side. And maybe a skylight. That'd be cool.
A comfy blue or green velvet chaise lounge might be perched in the corner, under the wall of floating shelves filled with my books, notebooks, candles, bric-a-brac.
Outside this tiny shed/ writer's retreat, I'll have a small wooden deck that has enough space for a bistro table, two chairs, and a flower pot for geraniums. I envision a hidden trove for my entertaining accouterments, like glasses, corkscrew, cheese knives.
This fantasy space does not include mosquitoes or bees or wasps or any other creepy crawly thing. So I have to figure out that part.. and the funding part... and how to build such a beautiful oasis... and what to do when the renovation budget goes way over and I'm in over my head and this glorious idea turns out to look nothing like my dreams and the embarrassment of such willful ignorance and naivete about tiny home construction will gnaw at me every time I step onto the creaky wooden deck... where a ravenous family of raccoons will take up, clawing their way into my sacred hovel and destroying the velvet armchair and defecating on my books.
Anyway...for now it's still a dream.
Related Links
— All the links point to the author's page or a indie bookstore. I know Amazon is amazing for a lot of things but if you can, try not to outsource your culture and charming book-buying experience to a soulless e-commerce behemoth. Buy your toilet paper in bulk from Bezos, sure, but if possible, help out the independent bookstores in your town.
​
— ...Or use your library! I admit that when I rarely used the library in my 20s and early 30s. Now, it's not only my personal office, but also an endless source of books, movies, events, activities. Just walking in makes me love reading all the more and I take out more books than I can read.
— I like reading on an airplane and long train rides but I think I would especially love if that plane or train ride ended at one of these destinations. I mean, c'mon!
— When you can't jet-set around the world to visit incredible libraries? Lose yourself in an hour, (or ten) down the Pinterest rabbit hole. Just search "book nook ideas" and go nuts. The only downside is that you start looking at your current home as decrepit hovel without a book nook. Sorry about crushing your dreams.
#1CT #onecoolthing #sheshed #tinyhouse #writersretreat #napatorium